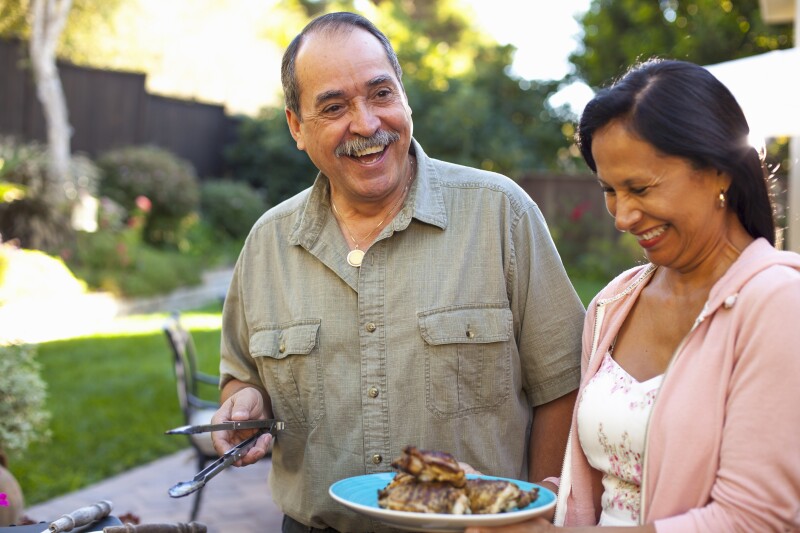 From Brunswick stew to Smithfield hamTMVirginia's culinary history is full of delicious snacks originating from at least three cultures.
Chris Van Tassel of the Virginia Museum of History and Culture shared tidbits of Virginia's culinary history during a recent Virginia AARP Virtual Workshop titled Virginia Treasures.
Van Tassel began by sharing, "Richmond is the capital of Virginia that has seen more restaurants pop up in recent decades. It has gained a reputation as a gourmet city. We are lucky, we have many good restaurants. In the United States, people's tastes are becoming more sophisticated for more varied offerings. In Richmond, the first Mexican restaurant didn't open until the 1970s."
Today you can buy cuisine from all over the country and the world. Van Tassel gave examples of the culinary influence of Native, English and African cultures in Virginia.
Today's cooking is nothing like barbecue in the early days.
"Without a refrigerator, you need to find ways to cure food so it doesn't go bad, and smoking is one way to do that. Using a lot of indirect heat makes the cooking process very slow," Van Tassel said. Meat smoking is a combination of cultures that "converge here in Virginia because all three cultures were intimately familiar with cooking processes involving smoking or drying meat."
He went on to state that "any kind of food preparation is commonly referred to as a barbecue. If someone in Pennsylvania or New Jersey invites you to a barbecue, they may be referring to a hot dog and hamburger grill. This is due to the fact that in the mid-20th century, companies began to advertise barbecue grills. The cooking grill and the term "barbecue" have become synonymous with cooking outside the home. In the South, if you tell people you're having a barbecue and invite them over and you're just making hot dogs, people might be a little disappointed. They have different expectations, especially in places like Virginia or Georgia. Barbecue usually means something other than short cooking." The key is "how long does it take to make two different types of cuisine". He defined barbecue as "very slow cooking meat that resulted in it taking a whole day". Because the food was cooked, it allowed for long "long gatherings" that were often centered around a political event, with people gathering early in the morning and eating later in the day.
Many specific foods have been discussed, but two of them matter outside of Virginia: Brunswick stew and Smithfield ham.TM. Van Tassel shared: "Brunswick stew is often made in the south. It usually consists of vegetables and various types of meat, although it was originally protein. There is some debate about the origin of Brunswick stew. Anything that becomes popular, people all over the world want to claim that it comes from where they are. It's the same with Brunswick stew. The main claim is between a community in Brunswick, Georgia (which has a historical marker and a statue claiming the first Brunswick stew was served there in 1898) and another claim from Brunswick, Virginia. Historically, Brunswick stew was first served in Brunswick, Virginia.
"In 1855, a Virginia newspaper reported that "stew in good old Brunswick County was popular in the summer for entertainment. The men shot the squirrels and simmered them in a pot of ample water over low heat, adding at the right time tomatoes, butter beans, corn and the necessary seasonings of salt and cayenne pepper," Van Tassel said. Today, chicken or beef is replaced with protein.
History of Smithfield HamTM pretty simple. "In 1926, the Virginia General Assembly settled the term Smithfield Ham, requiring that any Smithfield pig be fed on peanuts, raised in the Virginia or North Carolina peanut belt, and cured and cured by the smoke process in the town of Smithfield, Virginia. A little later, they abandoned the requirement to "feed peanuts." Today, pigs are fed soybeans and other things, but the salting process still has to take place in Smithfield, Virginia."
The tidbits of Virginia cuisine have influenced history. Even today there are 20th century influences that are unique to Virginia. These include, according to Van Tassell, "a product called Duke mayonnaise, if you like a less sweet mayonnaise with more of a vinegar flavor. This is a product from Richmond, made in North Carolina. And Ukrops was a famous grocery store founded by immigrant families from Slovakia that became a big part of Richmond."
For more information visit: https://virginiahistory.org/
Virginia Treasurers takes place on the third Wednesday of every month from 1:00 pm to 2:00 pm. (Enlarge) The program will have a break in July and August. Presentations will resume in September 2022.
###