Health and wellness
Our fact-checking process begins with a thorough review of all sources to ensure they are of high quality. We then cross-check the facts with the original medical or scientific reports published by those sources, or verify the facts with reputable news organizations, medical and scientific experts, and other health experts. Each page includes all sources for complete transparency.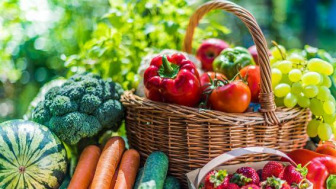 Summer is here and grocery stores and farmers' markets are filling up with a variety of colorful and varied fruits and vegetables.
This is a great time of year to try new healthy foods beyond the "usual suspects" apples and bananas. Although, of course, these are delicious year-round components of a balanced anti-cancer diet.
Incorporating summer foods into your mesothelioma diet — and trying to eat "in season" throughout the year — has benefits for both your personal health and the environment. Seasonal foods often contain more nutrients than non-seasonal foods.
Seasonally harvested local produce doesn't have to travel hundreds of miles to get to you, saving you gas and other resources. Seasonal products are also often more affordable.
Fruit and Vegetable Choices for Mesothelioma Patients
If you have mesothelioma, increasing your food intake is vital to building a healthy body. Research shows that plant-based foods containing antioxidants and phytochemicals, such as fruits and vegetables, may help fight cancer.
Seasonal fruits and vegetables will vary from state to state, but there are guides to help you find out what's best in your state this time of year. For example, Seasonal food guide is a useful resource.
Visiting local farmers' markets can be a fun outdoor activity and an opportunity to mingle with farmers and get to know local produce. Knowing more about your eating options will help you plan healthy meals that you enjoy. USDA Local Food Portal can help you find farmers markets near you.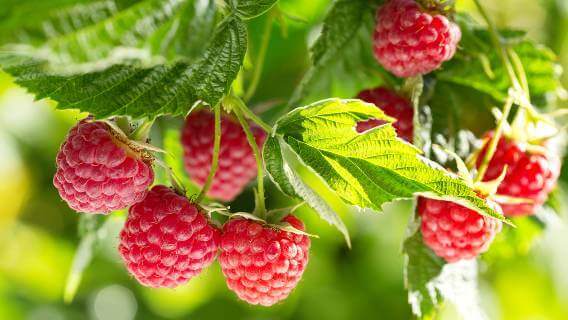 Recipes that highlight summer foods
Summer food options include nutrient-dense berries, tomatoes, and leafy greens. They provide essential vitamins such as potassium, minerals, and complex carbohydrates that promote lung health.
The recipes below are easy and delicious options for you and your family.
Raspberry
Raspberries are not only rich in antioxidants, but they are also an excellent source of vitamin C and fiber. These are soft fruit and should be eaten within 48 hours, but you can always freeze extra fruit.
To freeze raspberries, lay them in a single layer and freeze, then transfer to a freezer bag for storage. They are then perfect for adding to smoothies.
The following recipe also contains nectarines, which are available towards the end of summer.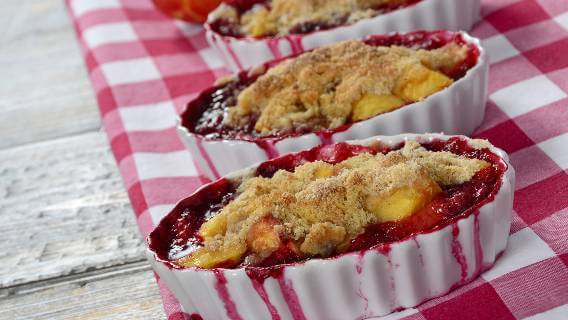 Kobler with nectarine and raspberries
Ingredients

Canola Oil Cooking Spray
6 cups thinly sliced ​​nectarines (about 6-8 small ones)
2 cups fresh raspberries
1/2 cup sugar plus 1 tablespoon sugar, divided
1/2 cup whole grain flour
1/2 cup unbleached all-purpose flour, plus more for dusting
1/2 teaspoon ground cinnamon
2 teaspoons baking powder
1/4 teaspoon baking soda
1/4 teaspoon salt
2 tablespoons very cold unsalted butter, cut into small pieces
1/2 cup fat-free buttermilk
Directions

Preheat oven to 450 F.
Lightly grease an 8-inch square baking dish with canola oil. In a bowl, mix the nectarines and raspberries with 1/2 cup sugar, spreading the sugar evenly with your hands. Pour the fruit into the prepared baking dish, scraping the bowl with a rubber spatula.
In a medium bowl, whisk together whole wheat flour, 1/2 cup all-purpose flour, remaining 1 tablespoon sugar and cinnamon, baking powder, baking soda, and salt. Using a blender or the tines of a fork, cut the butter into dry ingredients. Stir the mixture with your fingertips until it becomes grainy. Mix with a wooden spoon into the buttermilk until a soft, moist dough forms.
Lightly flour the work surface. Gently roll out the dough into a 1/4-inch thick rectangle with the back of your hand. Dust the dough lightly with flour if it becomes too sticky. Dip the rim of a 2-inch glass in flour and cut out 9 circles from the dough. Arrange mugs in 3 rows on top of fruit in a baking dish. The circles should almost touch and leave a border of fruit along the outer edges of the dish.
Bake the cobbler for 25-30 minutes, until the cookies are browned and the fruit is bubbling. Cool on a wire rack for 20 minutes and serve warm.
Recipe from American Institute for Cancer Research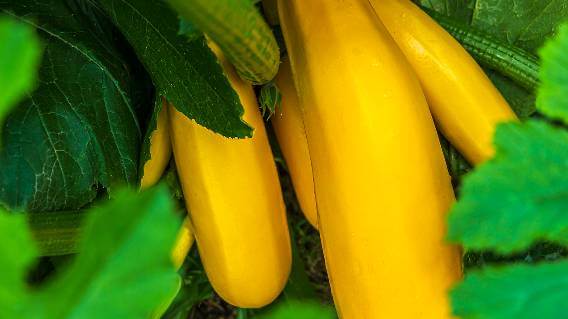 summer squash
Different types of pumpkin are available all year round, they are divided into summer pumpkin and winter pumpkin. In summer, pumpkin varieties are light, have soft shells and are tender. The peel contains a lot of nutrients, so don't peel!
Fun fact: A pumpkin is actually a fruit because it contains the seeds of the plant! Full of vitamins and minerals, summer pumpkin should definitely be on your shopping list.
Squash Salsa
Ingredients

1 can black beans (washed)
6 tomatoes, seeded and diced (medium)
1/2 green pepper, de-seeded and diced
1 medium red onion (chopped)
1 summer squash, medium (peeled, no seeds, diced)
2 tablespoons red wine vinegar
1 teaspoon adobo seasoning (combination of garlic, coriander, salt and cumin)
Lemon or lime juice (2 tablespoons, optional)
4 tablespoons mozzarella cheese, partially skimmed
Fresh cilantro or dried parsley (optional)
Directions

Mix all ingredients except cheese. Leave for 30 minutes.
Spoon tortilla chips, cooked rice, or noodles.
Top with grated, partially fat-free mozzarella cheese.
Serve hot or cold.
Makes 4 servings
Recipe from USDA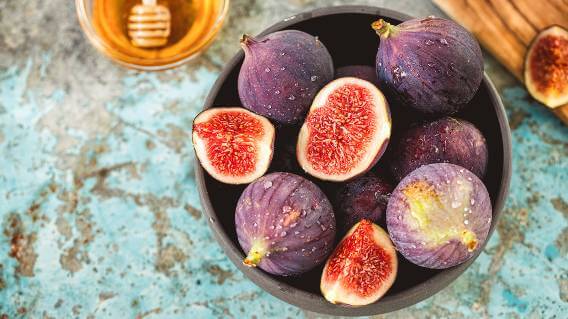 figs
Fresh figs are currently in season and there are many varieties, depending on where you live. While most figs are grown in California, local fruits can be found mostly at local farmers' markets.
Figs are highly nutritious and can also be purchased dried. It is convenient for a snack, especially if you are going to a meeting. This fruit is worth a try for a quick boost of energy!
Pear salad with mint and figs
Ingredients

2 tablespoons extra virgin olive oil
1/2 tablespoon balsamic vinegar
1/2 tablespoon freshly squeezed lemon juice
1/2 teaspoon honey
1/8 teaspoon salt
1 small shallot, minced
1 small Boston lettuce, washed and torn
1/4 cup chopped fresh mint
1 ripe Bosk pear, quartered
8 figs (fresh or dried), each cut into 4 wedges
Freshly ground black pepper
Directions

In a small bowl, mix oil, vinegar, lemon juice, honey and salt.
Add shallots and set aside.
To prepare the salad, arrange the lettuce leaves on a serving platter.
Sprinkle the salad with mint.
Cut each pear quarter into 4 pieces and arrange on top of the mint.
Sprinkle with dried figs.
Stir dressing and pour over salad. Roll to cover.
Serve garnished with freshly ground black pepper.
Makes 4 servings
Recipe from American Institute for Cancer Research
Free Mesothelioma Resources
Access free resources for patients and loved ones