According to Jeremy Andrews, founder of Sprout BC, the food co-op in downtown Battle Creek will provide food for body and soul.
While Sprout BC is launching the project, Andrews says "it will be owned by the community of owners."
"People gather around food, and any decent social event has a food component. If you want to capture people and interact with them, food is important," he says. "The local food system helps build the local economy and helps keep dollars in our community."
In addition to supporting local growers and food processors, cooperatives like the one created by Andrews and his team are also an "expected convenience" for downtown residents, says Joe Soberalski, President and CEO Battle Creek Unlimited.
"Access to fresh food and food options like takeaway is an expected convenience when it comes to urban housing," says Soberalski. "This co-op is a huge step forward towards that possibility."
In terms of economic development, says Soberalski, "if you don't have those options, you're way behind your competitors."
Andrews says it was important to him and his team that the co-op be centrally located for a number of reasons.
"Downtown is centrally located and surrounded by some of the most diverse socio-economic backgrounds in Battle Creek. Since more people live in the city center, the cooperative will provide them with a choice of convenient and affordable food," he says.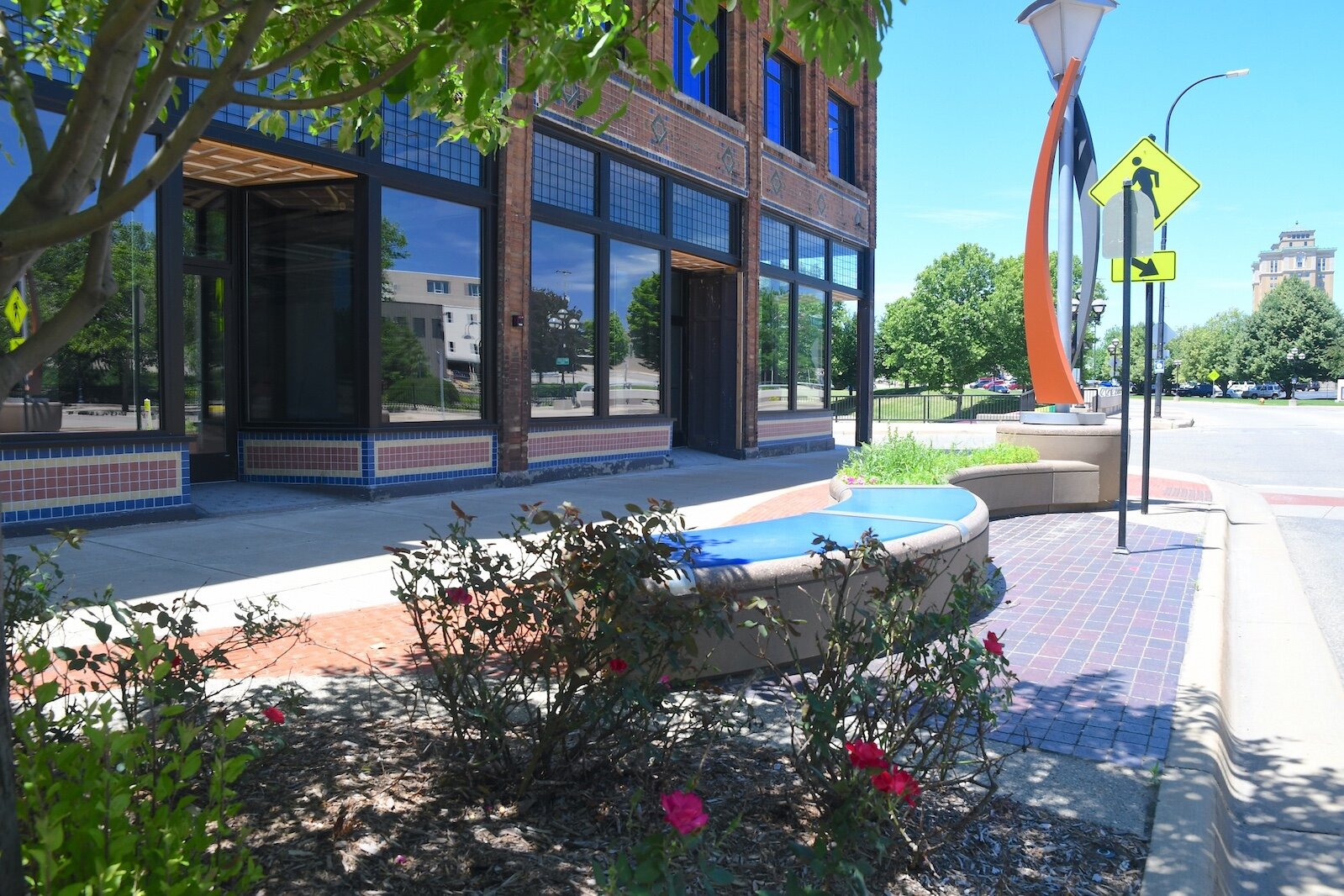 The future location of the local food co-op is in downtown Battle Creek."The co-op will be closer to those who live near the city center than Walmart or Meijer. I also believe that this will be a new experience for those who live north or south. I strongly believe that the more food options we have downtown, the better for everyone downtown."
A feasibility study by two national food cooperative consultants found that "even with Horrocks downtown, there are significant opportunities for individuals and businesses to provide healthy, fresh food, convenience foods and staples," says Andrews.
And he says customers who frequent the co-op will also be dealing with existing downtown businesses.
Andrews, who was born and raised in Battle Creek, says he remembers a time in the 1980s and 1990s when he was told downtown Battle Creek was a dangerous place. He says the businesses and homes that have opened since then are changing that perception and helping to shed those old stigmas.
"We need to stop holding on to age-old stereotypes," says Andrews. "We need to seize the opportunities."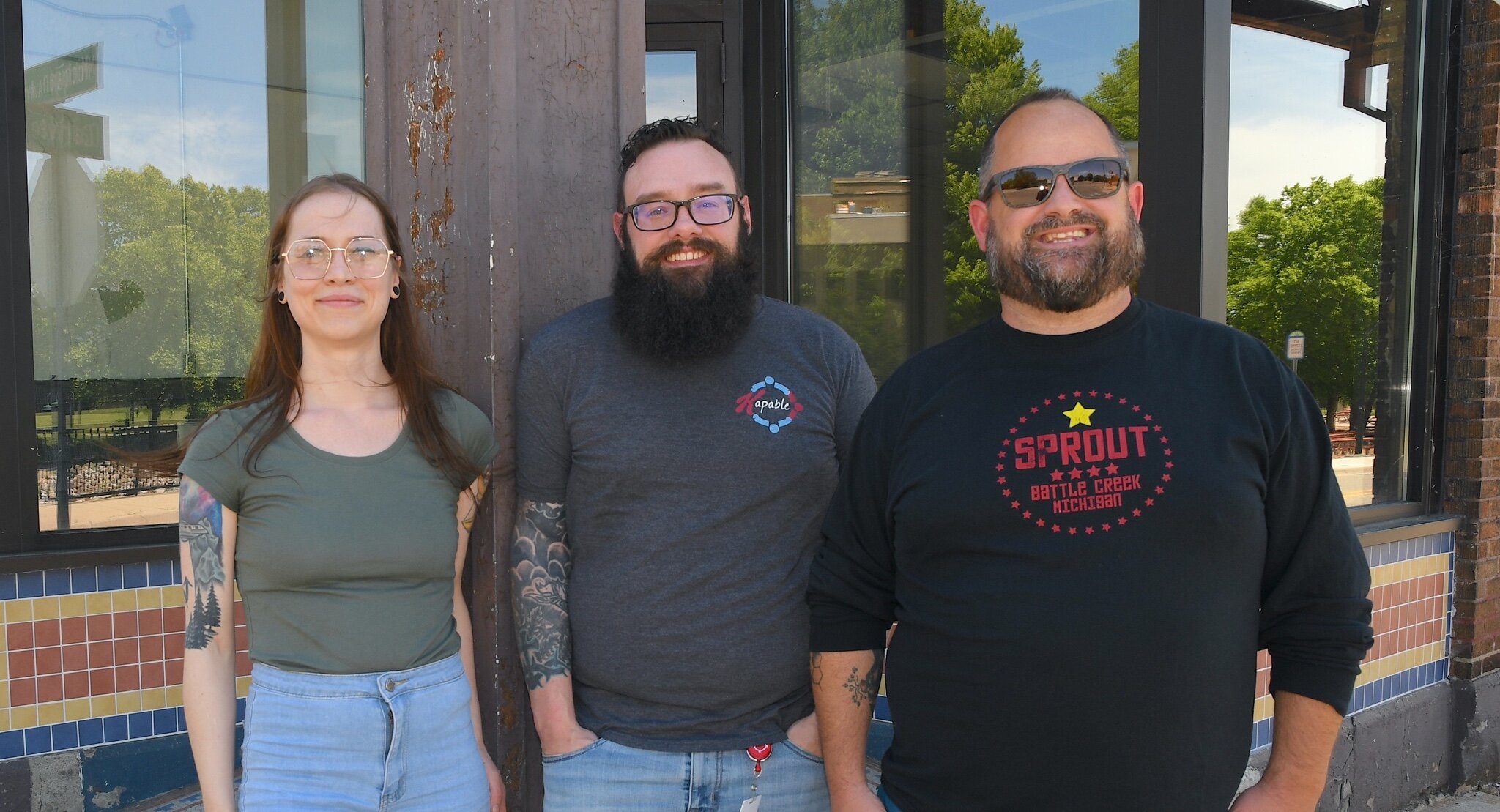 Standing in front of the future location of the local food co-op are (left to right) Sprout board member Rachel Ostrander, Sprout board president Jared Kirtley, and Sprout chief executive Jeremy Andrews.The co-op will be located on 4,500 square feet in a 13,500 square foot building at 119 West Michigan Ave. Funding for its launch and launch is being raised through a $1 million capital campaign that will be used to cover start-up costs. , including staff salaries and equipment such as coolers. The capital campaign is close to reaching half of its goal, and the latest financial contribution came on Friday in the form of a $200,000 grant from the USDA through its Healthy Diet Funding InitiativeAndrews says.
BCU and the Miller Foundation also contributed $150,000 each to the project.
The building will be renovated Restore 269, owned by Cody and Kaitlynn Newman. The couple own a Record Box at 15 Carlisle Street. Sprout will rent space for the food co-op from the Newmans.
The Newmans and Andrews have been discussing the idea of ​​a downtown food co-op for several years. Cody Newman says there's definitely a demand for it, given the rise in the number of apartment buildings that are completely filled with waiting lists.
"We were looking at things downtown," says Cody Newman. "Our whole mission is to fill the voids in the city center where you can live, work and relax. We need places where people can dine, eat and buy fresh produce. As downtown residents, my wife and I would personally like to have something similar downtown."
But the community needs to rally around the food co-op, as it has done with other projects like The Milton, Newman says.
"If you create a quality product, people will want to use it," he says. "We think this is another key element of the city center that is needed."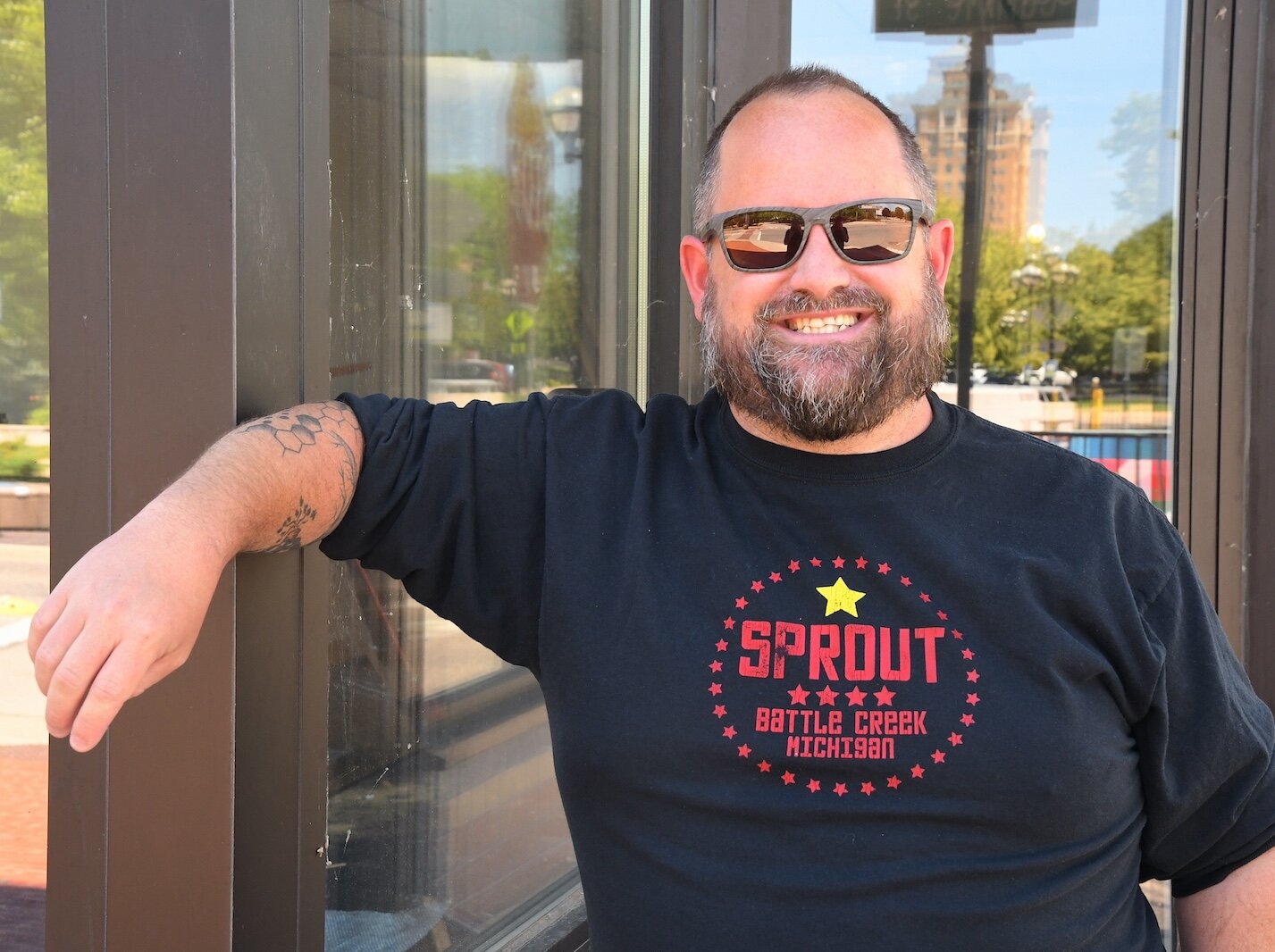 Eremi Andrews is the chief specialist of Sprout.Newman says he is in the process of securing funding to purchase the building on West Michigan Avenue from BCU, the current owner. Once funding is secured and he becomes the owner, he estimates that renovations to the food co-op's ground floor will cost about $750,000 through bank loans, BCU, and the Michigan Economic Development Corporation. Over time, he plans to build seven apartments on the second and third floors of the building.
"I would love to start working on a food co-op this winter, but until the funding comes in, I don't know," Newman says. "We have yet to go through and stabilize the building. It will need new floors, new lighting and new mechanics."
Andrews says he aims to open the co-op in early summer 2023.
While campaign capital funding will get the co-op up and running, he says community members will support it.
"We want to create something that is owned and supported by the community and consumers that doesn't depend on charity," he says. "Food cooperatives are the niche that is least supported by government subsidized dollars. They are the least supported of all food businesses in our country. We want to level this playing field and support local businesses with direct consumer support, ensuring that the connection is rich and vibrant."
This direct support will come from clients, some of whom will become members of the cooperative. Andrews and his Sprout team are promoting a $200 lifetime membership fee that gives individuals ownership of the co-op.
While anyone will be able to shop in the cooperative, its members will be able to participate in the election of the board of directors. The Board will direct the overall operations of the business, which will be managed by the General Manager on a day-to-day basis. Each member will also have the right to vote and own one share in the cooperative, which will give them the opportunity to receive dividends.
"It's one member, one vote. It is democratically controlled with a small d," he says. "But in reality it is an investment in the community and the local food system. You can become a lifetime owner of the largest local food system. We are also going to create bonds with holder certificates so that holders can earn and invest."
Cooperatives around the world in general operate on the same basic principles. and the values ​​adopted by the International Cooperative Alliance in 1995. Cooperatives trace the roots of these principles to the first modern cooperative founded in Rochdale, England in 1844, according to the National Association of Cooperative Businesses. Clouse International.
Andrews says the Sprout Food Co-op will stick to those principles.
"We have been taught to be indebted to large corporations that provide us with everything," he says. "Food cooperatives are for little kids. It's about facilitating people from the bottom up. The point is not to defeat the top, but to create a level playing field. Right now it is strongly leaning in favor of the corporate and multinational corporations that own the national and global food system."
A decade in development
The seed was planted for the food co-op in Battle Creek during a community forum in 2010 hosted by Sprout. Andrews says more than 100 community members attended the event.
"It was a very diverse audience," he says. "They defined the goals and objectives of Sprout, namely improving access to food, engaging youth in urban farming, creating workshops and learning opportunities, and eventually opening a food cooperative. We've been thinking about this since the beginning of Sprout."
Andrews' initial experience at a food co-op came when he worked at one in Lansing in the early 2000s.
"For the first time I saw how community and food collide, and the relationship between economic growth, community development and community development. When I returned home to Battle Creek, I brought with me a desire to make my hometown a better place. For me, it's rooted in that experience," he says.
The Sprout Food Cooperative will be modeled after the food cooperatives in Kalamazoo, Lansing, and Detroit. Sprout is a member of each of these cooperatives.
According to an article on SFGATE website.
"The National Cooperative Grocery, an association of food cooperatives that buy collectively, has increased its membership from 106 to 151 since 2006, and natural food cooperatives, which have been in existence for 40 years, have added third, fourth and even sixth place — a small number by comparison. from 38,000 large supermarkets in the US, according to a recent Progressive Grocer tally, but a significant increase nonetheless. "An 11-year-old national organization called the Food Co-op Initiative has developed a start-up guide for groups to follow."
Andrews says the height doesn't surprise him.
"I hope we get to a place in this community where we have too many food options," he says. "We still have a lot of room for development."